THE PRIVACYENGINE PHISHING QUIZ
How susceptible are your employees to a phishing attack?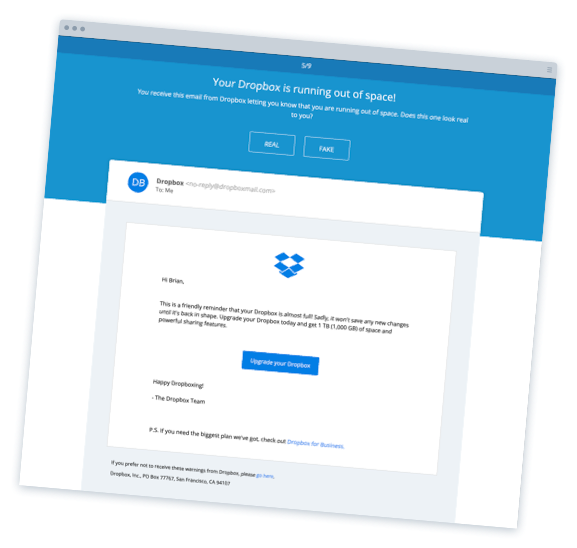 Try our free tool to test 5 of your staff. See how many fake emails they can spot and determine how likely they are to click on a malicious email.
Try it now for free
Over 90% of successful data breaches started with a spear phishing attack. This is a must fix problem for all Data Protection Officers (DPO) and Chief Privacy Officers (CPO).
See if your staff can see which emails are fake and which emails are real. Some of the tests are easy and some (as you will see) are very difficult. As phishing emails are getting better and better as time passes, it is critical that as a privacy professional you test your staff before the 'bad guys' do. Good luck!!!
This quiz is part of a suite of tools available on PrivacyEngine. PrivacyEngine is a leading privacy management platform that gives DPOs and CPOs everything they need in order to demonstrate compliance and reduce risk.